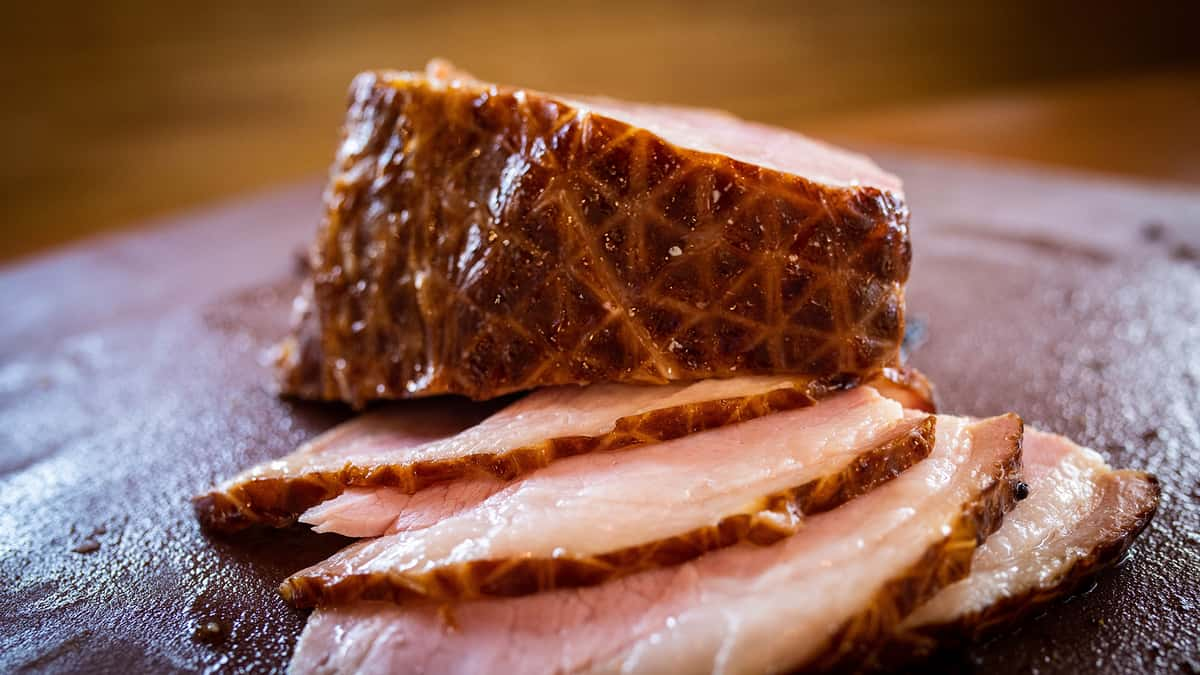 Smoking a Christmas Ham
Smoking a Christmas Ham
Now that Thanksgiving is over, it's time to start thinking about what you're going to do for your Christmas dinner! Whether you decide to smoke a ham or smoke a turkey, we've got you covered!
A Christmas ham is a signature dish and ties the whole meal together. This smoked ham is super easy to do and it will really impress your family and friends.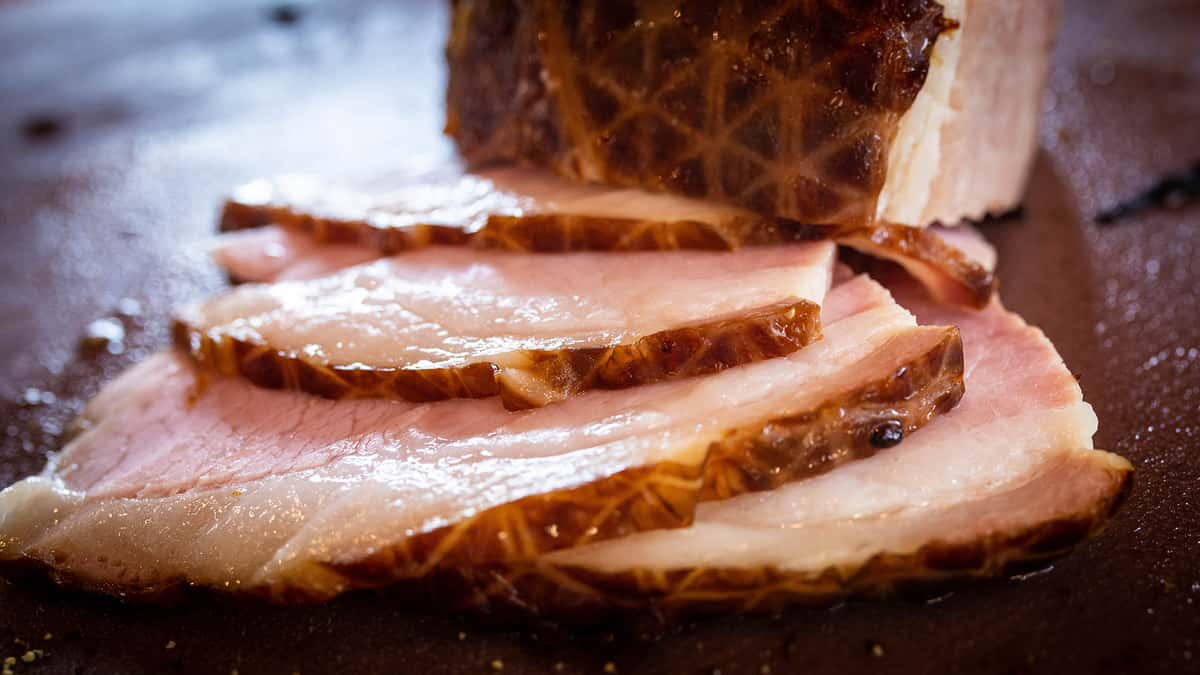 What you'll need:
- Sugar cured ham. These can be bought at your local grocery store.
- Smoker
- Foil
- A fruit wood. Think cherry, apple, peach, or pear. We recommend cherry because it will give you the best flavor in the ham.
- 1 bottle of honey dijon mustard .
- 1 pound of brown sugar.
- Pineapple juice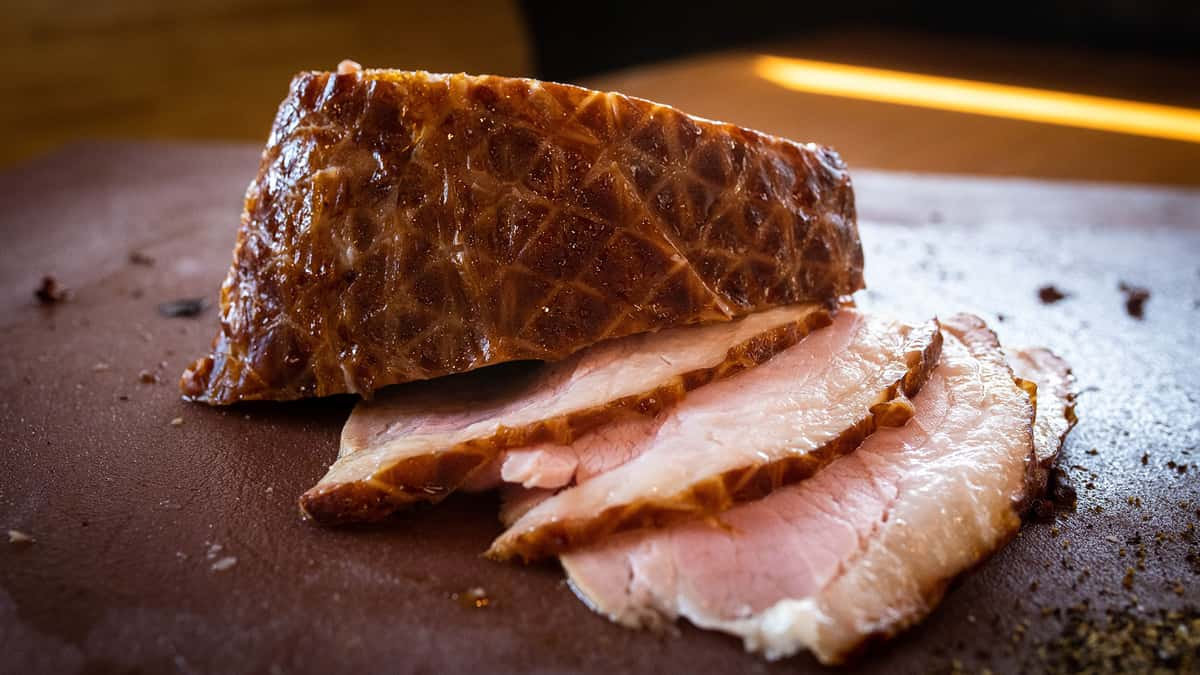 Smoking your ham:
1. Begin defrosting your ham 2-3 days before your plan on smoking your ham.
2. Once you've defrosted your ham, you'll want to set your smoker to the ideal temperature of 225 degrees. While your smoker is heating up, unwrap and begin preparing your ham for the smoker. Unwrap your ham and use a paper towel to soak up the excess moisture on your ham.
3. Next, begin rubbing your ham with the dijon mustard and sprinkle with the brown sugar. Don't use all of the brown sugar on this step because it will be used in the glaze later.
4. Now you're ready to smoke your ham! Once the smoker has hit 225 degrees, toss in some of your fruit wood (cherry, peach, apple, pear). Place your ham in the smoker and let it hang out in there for about 2 hours. After the 2 hours, take your ham out and wrap it in the foil. Before closing the foil, baste it with the pineapple juice. You can do this with a spray bottle or just pour straight from the bottle.
5. Then, close the foil up and place back onto the smoker for another hour. Once the internal temperature has reached at least 145 degrees, you're good to pull the ham out to add the final glaze.
6. To add the final glaze, take your ham out of the smoker and unwrap the ham halfway, kind of like you're making a bowl with the ham in the middle. Dust the leftover brown sugar over the ham and and spritz well with the pineapple juice. Close up the foil and let the brown sugar and pineapple juice caramelize the ham in the smoker for another hour.
7. After the last hour (4 hours total time in the smoker) your ham should be at least 145 degrees internal. Take the ham out and let it rest for 20-30 minutes to let the juices really soak into the ham. After resting, you're set to carve your ham and serve!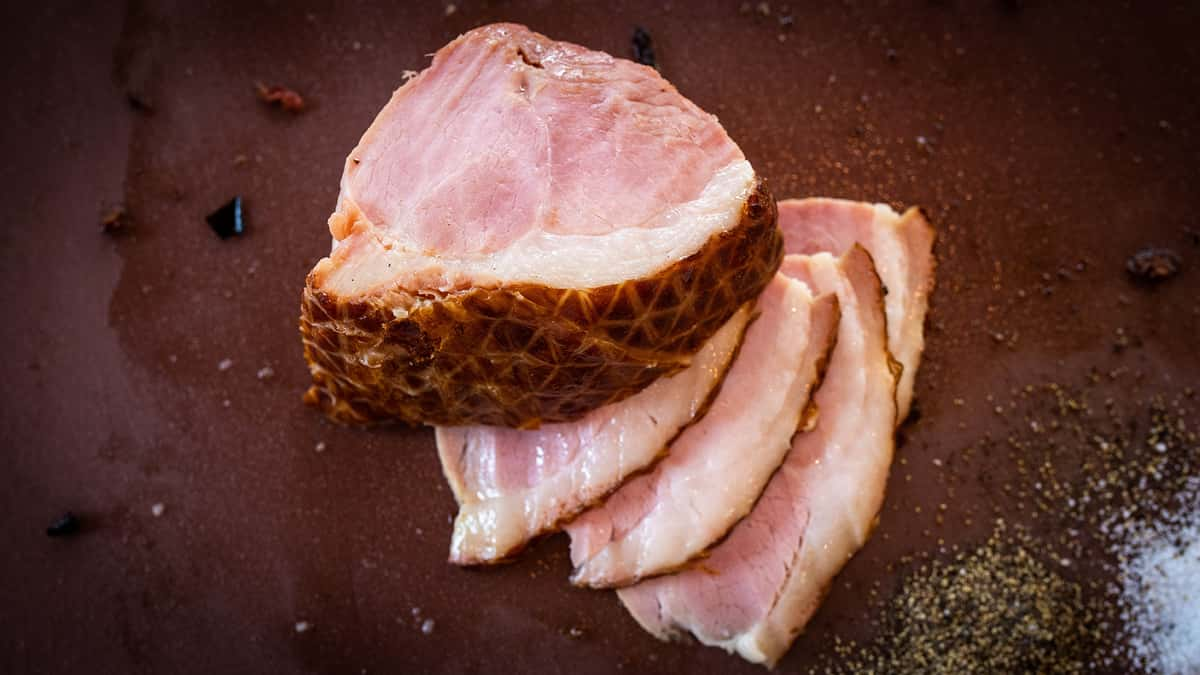 Ham didn't turn out the way you wanted? Don't worry, Bigham's Smokehouse has the perfect Holiday Ham for you! Click here to check it out!