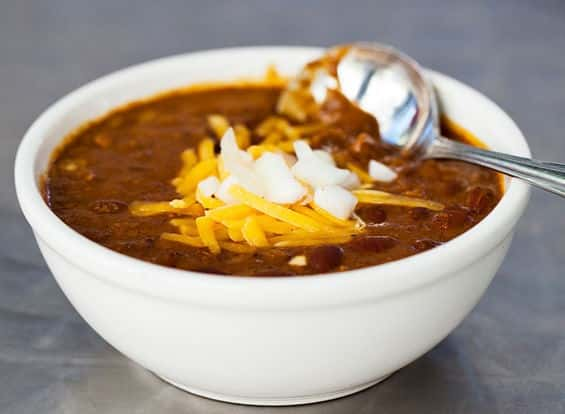 How to Make the Best Chili
How to Make the Best Chili
In honor of Bigham's Smokehouse rolling out our newest menu item, we're giving you a top notch recipe for making chili at home! Now chili can be a super simple recipe and there's no need to complicate it any more.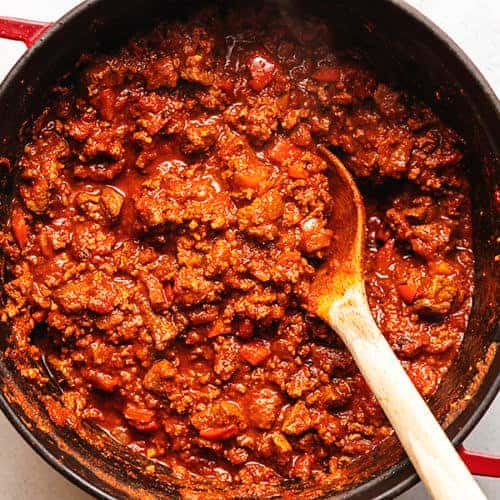 Here's what you'll need:
- 1 pound ground beef
- 1 onion, chopped
- 4 cloves of minced garlic
- 1 tablespoon of tomato paste
- 1 tablespoon of chili powder
- 1 tablespoon ancho chili powder
- 1 teaspoon ground cumin
- 1/2 teaspoon oregano
- 1/4 teaspoon cayenne or chipotle powder, optional, for extra spice
- 1 can of diced tomatoes, pureed
- 2 cups of beef stock
- 1 tablespoon of masa harina
- salt to taste
It's time to make your chili!
1. Grab your large cooking pot and over medium high heat, start browning your meat.
2. Once you're meat is well browned, add the onions and cook for about 3 minutes until they become soft. After your onions are done cooking, stir in the garlic, tomato paste, spices and salt to taste.
3. After all the seasonings have become fragrant, pour in the pureed tomatoes and the stock. Scrape the bottom of the pot with a wooden spoon to make sure you get all the good stuff that's stuck to the bottom. Bring the chili to a boil and then reduce to a simmer for 15 minutes.
4. Combine the masa harina with three tablespoons of water to make a thick slurry. This will help thicken up the chili a bit. Once the chili is to your desired thickness, add some salt to taste.
5. You're ready to serve your chili!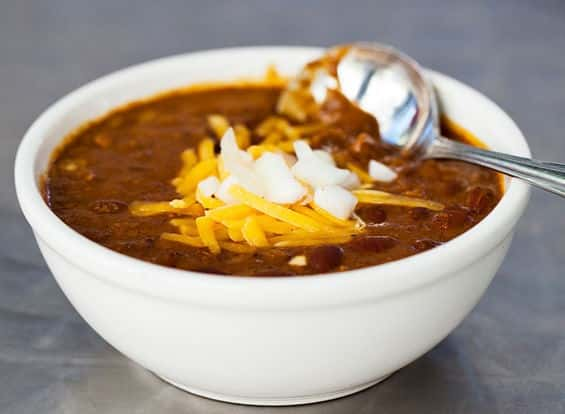 Don't feel like making your own chili? Check out Bigham's Smokehouse's new Chili! Hurry in and grab yours today!